Flea Control in Durban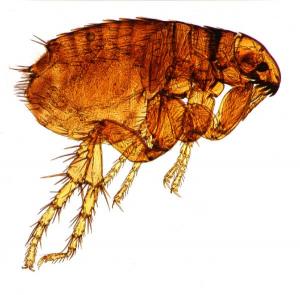 Hello and thank you for visiting Durban Flea and Pest Control experts, no matter how big or small your flea infestation is we have the know how and pesticide technology to deal with is quick and effectively.

Fleas are insects that are part of the order Siphonaptera, they are external parasitic insects that feed of the blood of humans and other mammals in Durban and surrounding areas.
Fleas are wingless and very agile and can jump horizontally up to 200 times their own length. Fleas are the cause of many household health problems in Durban, they spread bacterial diseases to humans and other animals, but also protozoans and helminths.

The common species of flea in Durban are the Cat flea (Ctenocephalides felis), the Dog flea (Ctenocephalides canis) and the Human flea (Pulley irritans).
Most animal owners in Durban should already be aware of the health issues associated with these crittes, call Durban Pest control now for a no obligation quotation or to eradicate and control your Flea problem.

All our treatments here at Durban Pest Control are easy, safe and affordable. Contact Durban Pest Control to arrange a Flea Control Program that suits your individual needs.
Our friendly trained or qualified staff can deal with all your pest control and flea infestation fast and effectively.


News Articles
27/05/2012
Termites destroying durban homes
Termite control or pretreatments are not something many people in... Read More