Rat Control in Durban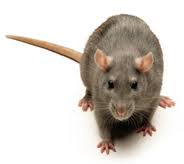 Rat infestations in Durban have been a growing problem in and around Durban for many years. Here at Durban Pest Control we are here to reassure you that with just one call to Durban rat and pest control Specialists we will exterminate any Rodent control problems you may have in or around you commercial or domestic premises here in Durban and surrounding areas.

Our Trained and qualified pest control staff are here in Durban to give you the best possible service to ensure a rodent free living or work environment. The chemicals and rodenticides we use here in Durban are safe effective and placed out of harm's way. We can provide you with tamper resistant bait stations in sensitive situations such as around children and animals.

A bit about rats and rat control here in Durban

The most common rat in Durban is the Black Rat (Rattus Rattus), also commonly known as the Ship Rat. Adults range from 32cm – 46cm including a tail usually about 17cm – 25cm long. These black rats in Durban exhibit many different colour forms despite their name the black rat.
These rats are vectors for disease as the carry many harmful diseases in their blood such as Justinianic plague and Bubonic plague.
In Durban they also cause extensive damage to food stuffs, electrical wiring and stored furniture as their incisors never stop growing and rodents gnaw to maintain a comfortable size.

To book a rat control program in or around Durban call Durban Pest Control now for a quotation.

Ensure your well being and that of your friends and family; take the first step towards a rat free home by calling Durban Pest Control.

News Articles
27/05/2012
Termites destroying durban homes
Termite control or pretreatments are not something many people in... Read More